Innovative Brighton water quality project wins UNESCO research award
Planning
Rainscape
Researchers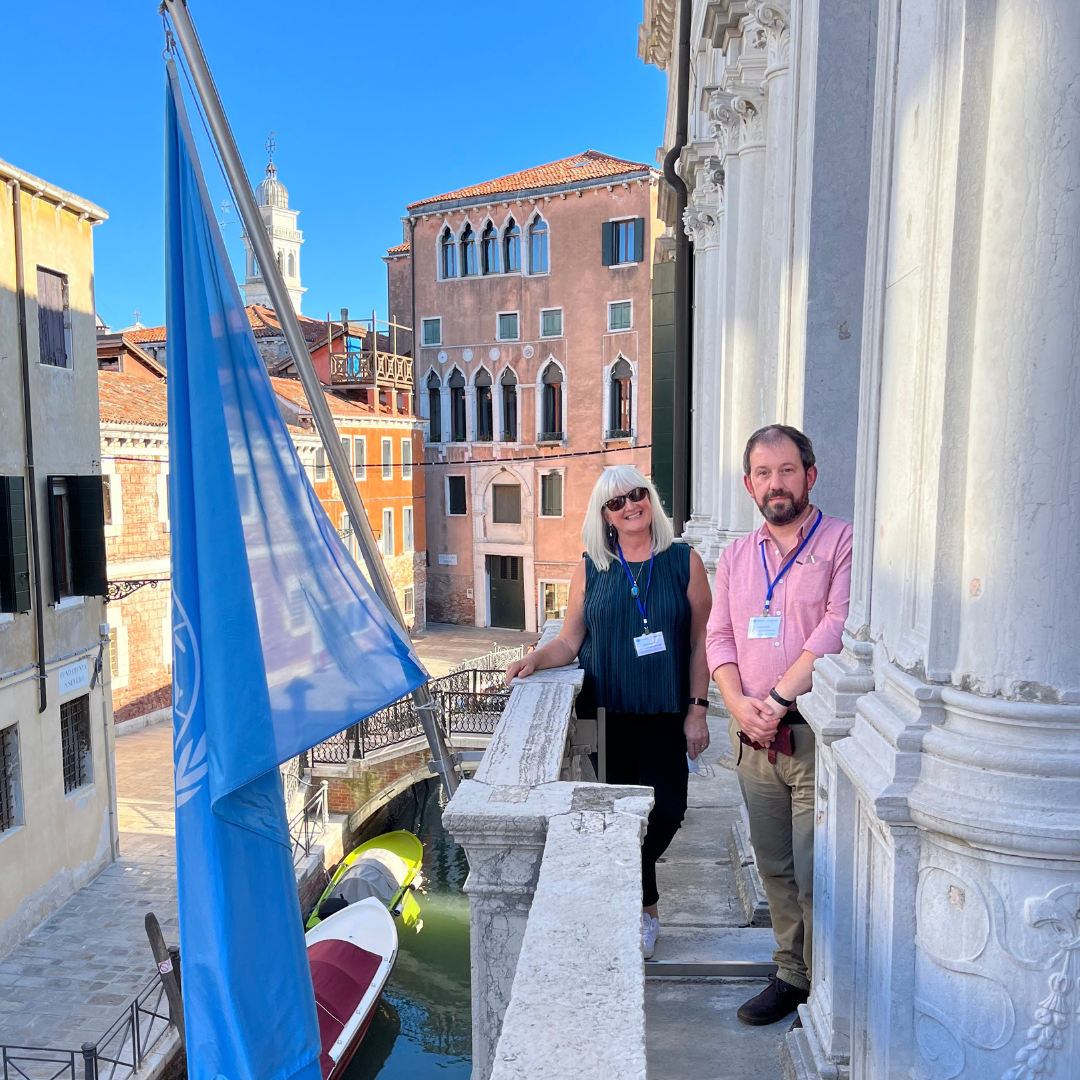 Innovative Brighton water quality project wins UNESCO research award
An innovative and collaborative research project in Brighton is one of five international environmental projects recently awarded United Nations Educational, Scientific, and Cultural Organization (UNESCO) funding for its unique research and shared-learning-based approach to blue-green urban spaces.
Research into the Sustainable Management of Urban Aquifers focuses on The Wild Park Rainscape, a pioneering sustainable drainage system (SuDS) planned in East Brighton. This research project, a collaboration between the Brighton and Lewes Downs UNESCO Biosphere Reserve (The Living Coast), the School of Applied Sciences at the University of Brighton, and The Aquifer Partnership (TAP), will help us understand exactly what is happening to the water quality within the Rainscape as it moves through the system and eventually into the aquifer.
The construction of the Wild Park Rainscape is planned to start in 2023, led by The Aquifer Partnership, and funded through National Highways. SuDS provide a nature-based solution to treat pollution and reduce flooding from highway surface water while improving areas for people and nature.
The Wild Park Rainscape is designed as a series of ponds, swales, and shallow planted basins to clean surface water from a section of the A27 at the junction with Lewes Road. Polluted highway runoff is the third highest cause of water pollution in the UK.
Thanks to funding from abrdn via the 'Promoting Sustainable Development Through UNESCO's Programmes and Sites' scheme, the research follows a two-year Masters in Research (MRes) project to evaluate the performance of the Wild Park Rainscape.
The research will explore international best practice in monitoring the performance of SuDS, undertake baseline and post-construction pollution monitoring in the Wild Park Rainscape, and contribute valuable data to promote greater take-up of similar schemes locally. As part of the wider research project, the team will work with local schools to develop learning resources around our water cycle and groundwater aquifer, complementing The Aquifer Partnership's SuDS in Schools project, focusing on outdoor education.
Professor Martin Smith from the University of Brighton and Susie Howells from TAP travelled to Venice for the international launch, while Sarah Dobson of The Living Coast joined remotely, meeting the four other successful teams from Crete, Slovenia, the Tuscan Islands, and North Macedonia/ Albania.
Susie Howells said, "The Brighton team's presentation was well-received and stimulated excellent discussion around its research and educational value. It was great to meet the UNESCO and abrdn people, along with the project teams from across Europe and I know that we will all learn so much from each other." Sarah Dobson, Programme Manager for The Living Coast, said: "This is an exciting opportunity and will be invaluable in sharing learning about sustainable development in action locally and across the World Network of Biosphere Reserves and other international UNESCO scientific programmes over the next two years."