Learn All About Wallands!
Check out our newest case study
Groundwater
Rainscape
Students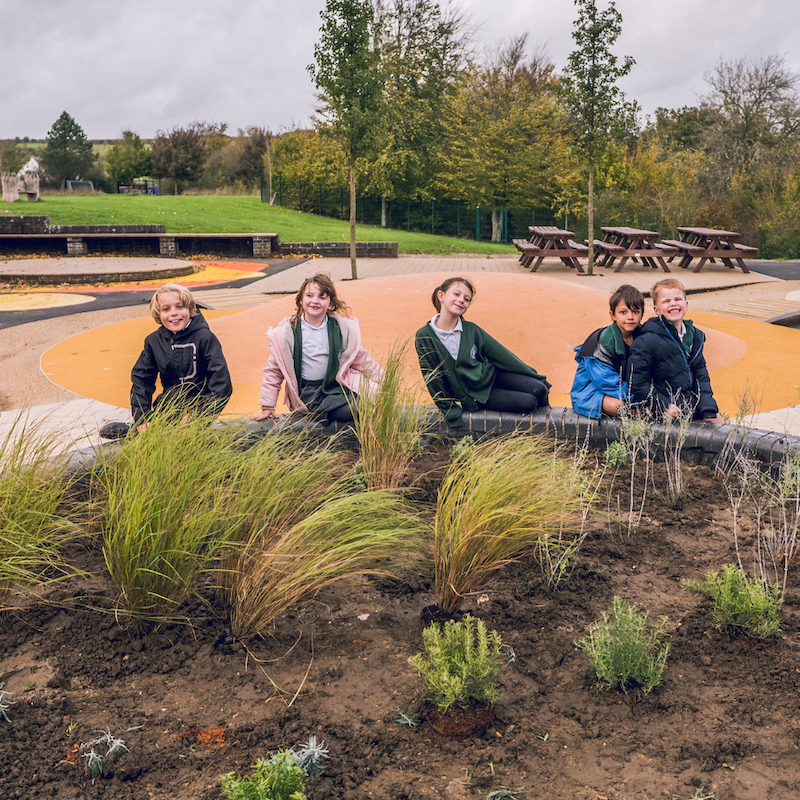 Imagine a playground that offers a fun and engaging space for children and teaches them about the environment and sustainable water management. That's exactly what Wallands Primary School and The Aquifer Partnership (TAP) have created with our inspiring rainscape project. You can read all about how we did it in our new case study! 
Wallands Primary School's once-standard playground has been transformed into a vibrant, sustainable, and educational space that now serves as a living classroom for students. The innovative rainscape project not only focuses on environmental goals, such as managing water close to where it falls, promoting sustainable water management, and reducing flood risk, but it also offers an inviting and engaging space for children to interact with nature and learn about the world around them.
This unique outdoor learning environment combines various SuDS elements, such as rain planters, permeable paving, meadow basins, and wildlife-attracting plants, to create an ecosystem that showcases the beauty and functionality of sustainable practices. Students can explore the interconnectedness of these elements and observe firsthand the positive impact of green infrastructure on their school and the environment.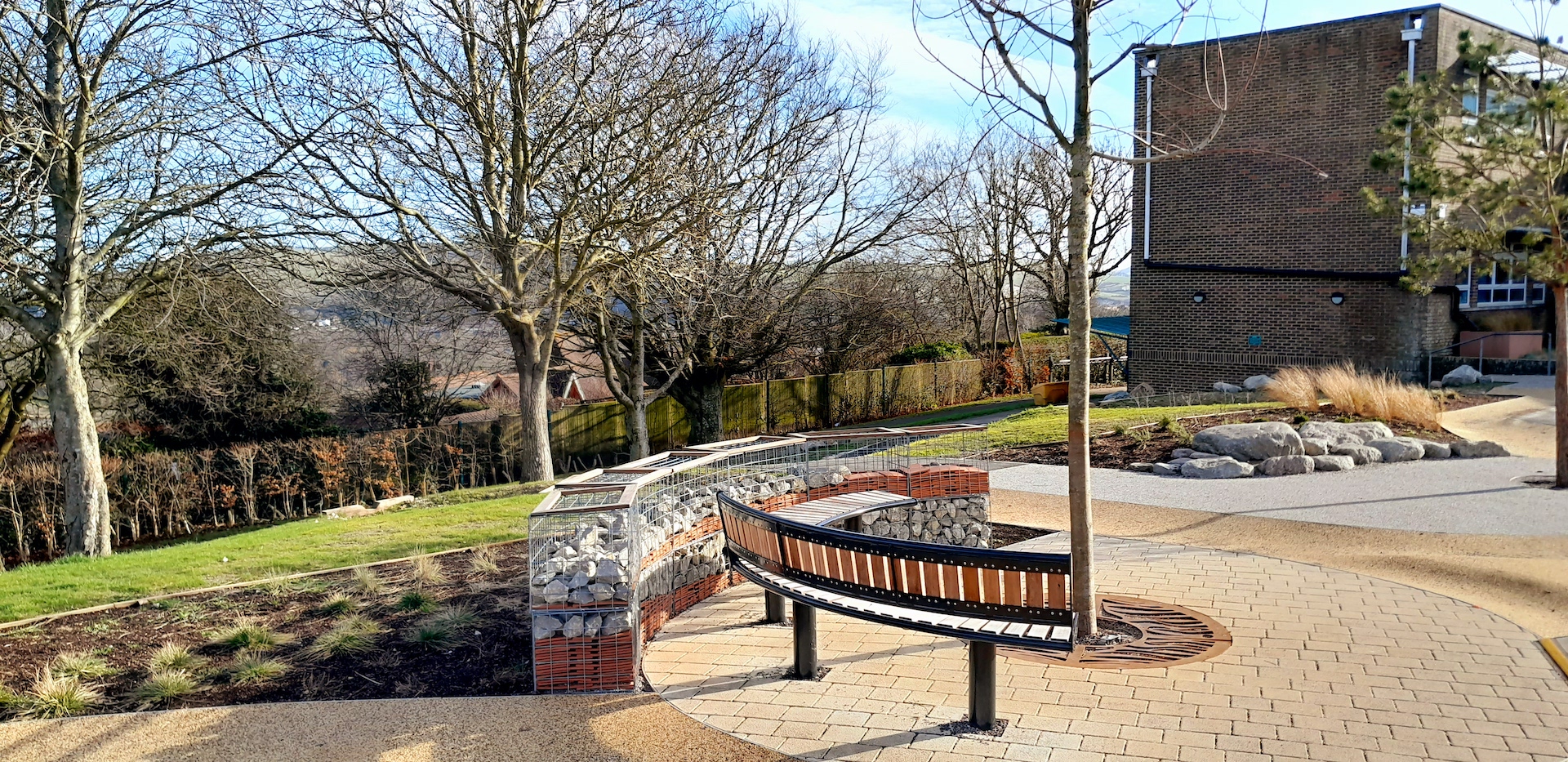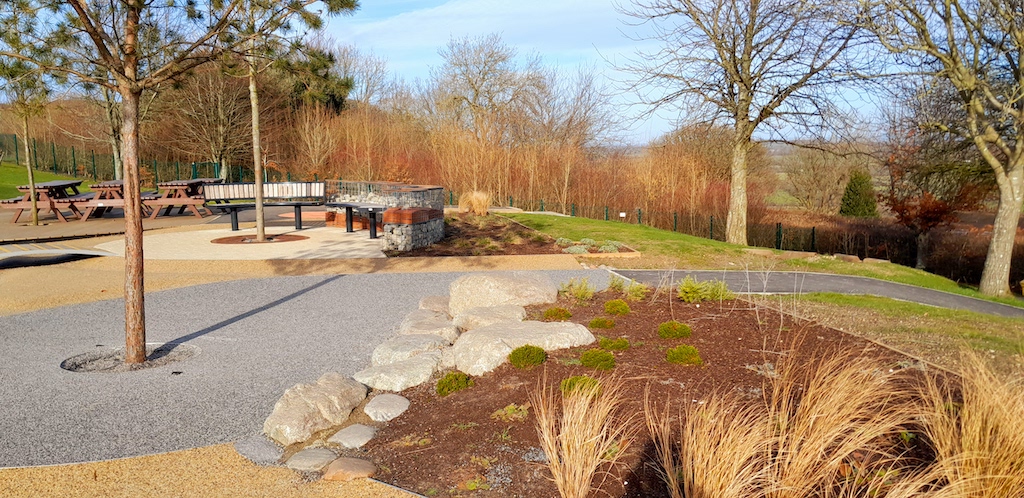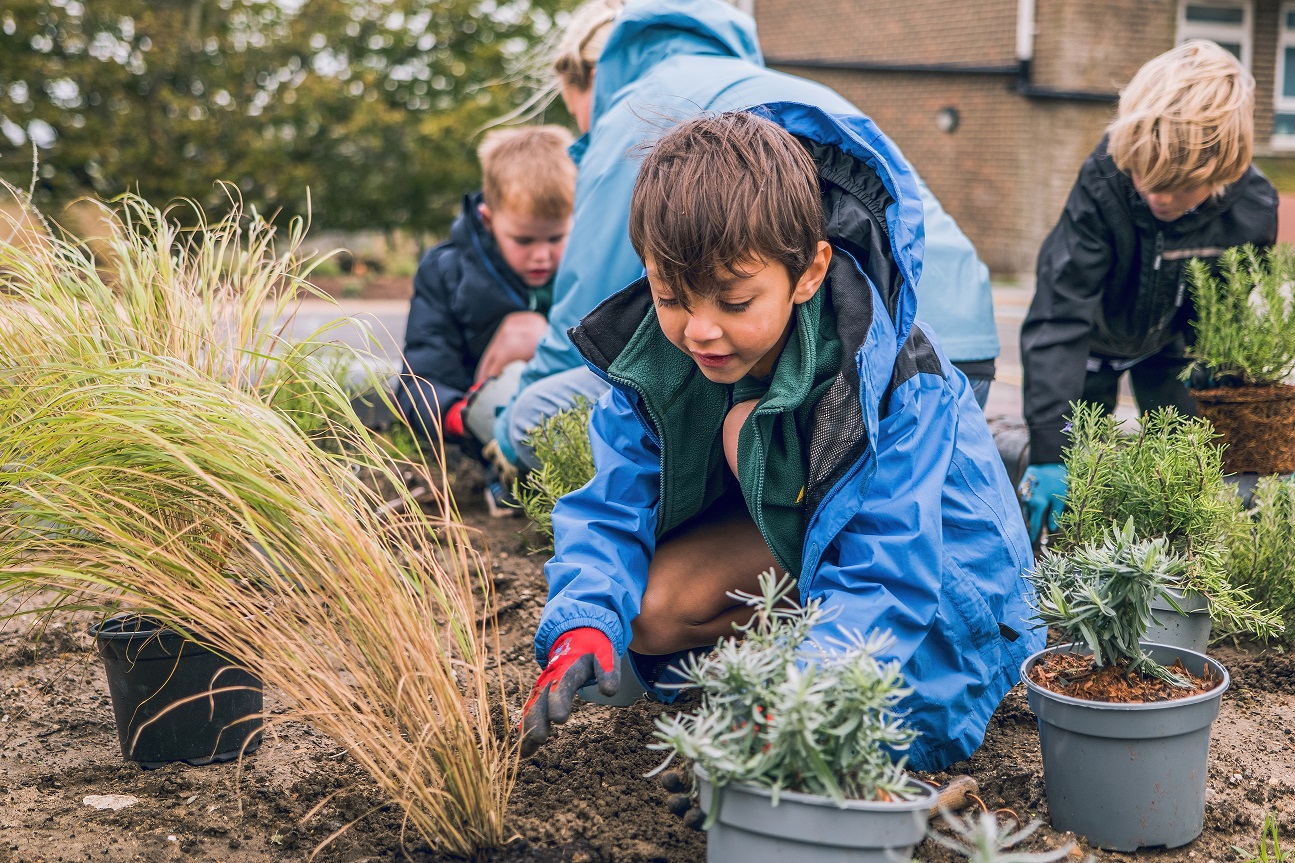 In addition to environmental benefits, the project places a strong emphasis on fostering a love for nature and providing students with valuable, hands-on learning experiences. By incorporating educational features like minibeast hotel gabions and areas for seating, the rainscape offers interactive learning opportunities for children to observe and study various plant and animal species up close. Teachers can also use the space as an extension of their classroom, incorporating the rainscape into their lesson plans and offering cross-curricular outdoor education opportunities.
The rainscape project has created a sense of community and pride within the school. Students, staff, and parents have all been involved in various stages of the project, from planning and design to planting and maintenance. This collaborative approach has empowered the school community to take ownership of the space and further deepen their connection with nature.
Wallands Primary School's rainscape transformation has achieved much more than its initial environmental goals. By creating a vibrant, sustainable, and educational space, the project has successfully fostered a love for nature, provided students with invaluable learning experiences, and cultivated a sense of community and environmental stewardship within the school. We can't wait to see how this space will inspire other schools and communities to adopt nature-based solutions like SuDS into their play areas, helping to protect the precious groundwater beneath our feet for generations to come.
This project was made possible by:
Designers – Robert Bray Associates
Contractors – Vu Garden and Landscaping
Funders – Community Infrastructure Levy from South Downs National Park Authority, Southern Water, Environment Agency, The Aquifer Partnership