Grant schemes to support farmers in protecting groundwater quality
The Aquifer Partnership is a collaboration between South Downs National Park Authority, Southern Water, the Environment Agency, Brighton & Hove City Council and the University of Brighton.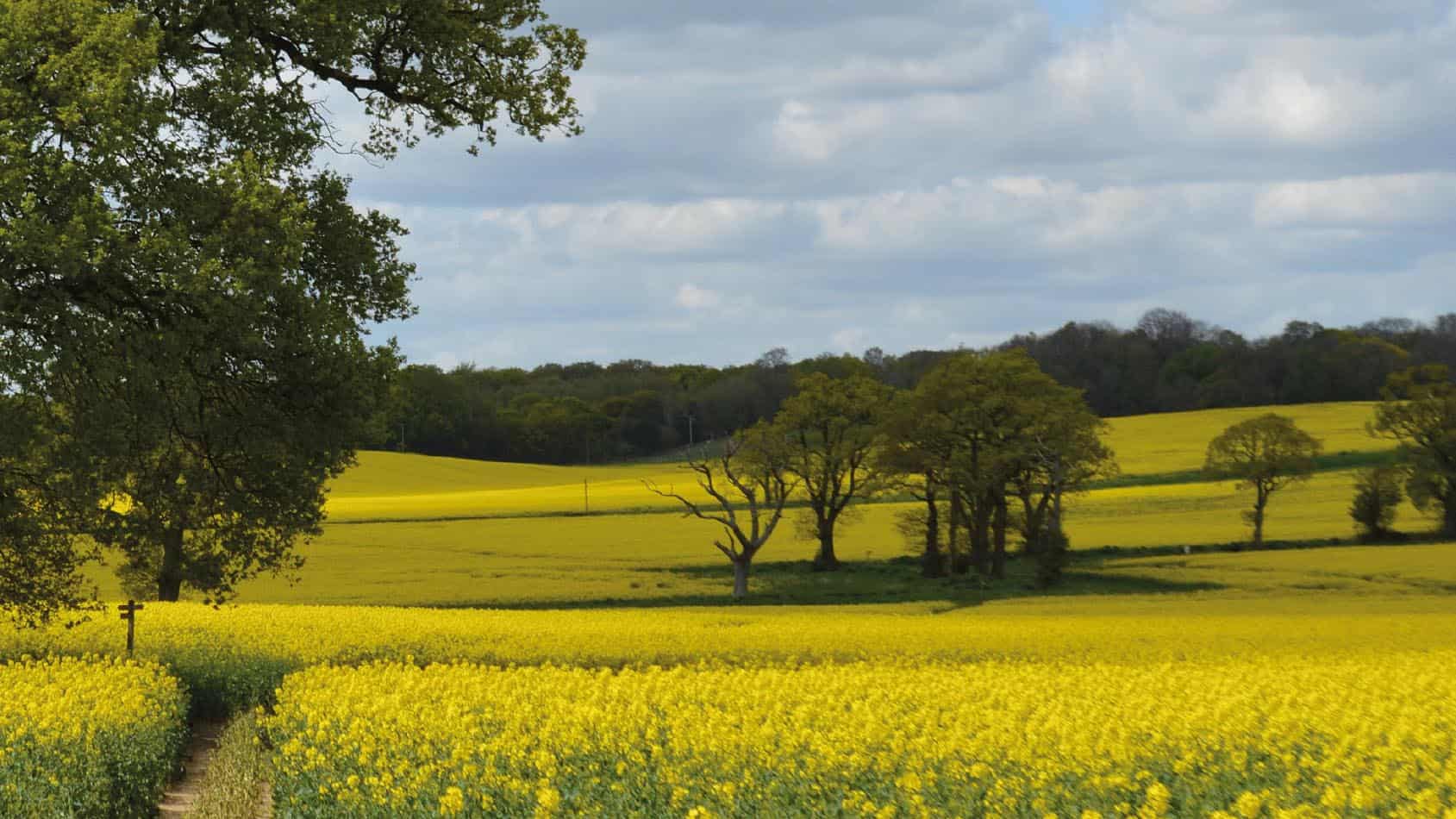 The aim of the project is to protect our drinking water sources and involves promoting best practice in land management in both the rural and urban settings. In rural areas, the ChaMP collaboration is working with local farmers to protect the chalk aquifer and enhance the landscape and biodiversity value through better land management practices.
One particular focus of this work has been on reducing the risk of nitrate fertilisers leaching through the soil to the aquifer. This is of particular interest to Southern Water as supplier of drinking water in the Brighton and Lewes area, and as such the company is offering farmers a series of funded measures on targeted farms.
The measures are focused on understanding the soil and crop requirements for nutrients prior to fertiliser application, thereby reducing the risk of over application of nitrate fertilisers. To achieve this Southern Water is offering soil mineral nitrogen sampling and interpretation, crop tissue testing and precision farming technology. The measures are also focused on ensuring that nitrate applied to soils is taken up by crops and does not remain in bare soil over the winter, ready to be washed down into the aquifer with seasonal rainfall. Support for the use of cover crops will help to achieve this.
A recent mapping project has identified highly targeted areas where there are suspected fractures in the chalk geology allowing fast pathways for water to flow into the aquifer. These are known as karstic features. In such areas, Southern Water is trialling the use of arable reversion and low input grassland to see if these measures can benefit water quality.
The targeted farms for these specific measures have already been contacted in July 2019. However, if you would like more information on the nitrate programme, or to enquire about eligibility, please get in touch with Robin Kelly.
In addition to the nitrate reduction incentives above, Southern Water is also offering capital grants to targeted farms to help reduce the risk of broader pollution reaching our groundwater. Items include sprayer wash-down areas, roofing these areas and associated biofilters to treat dilute pesticides.
Related articles & events